Adapter Removal Accessories & Spare Parts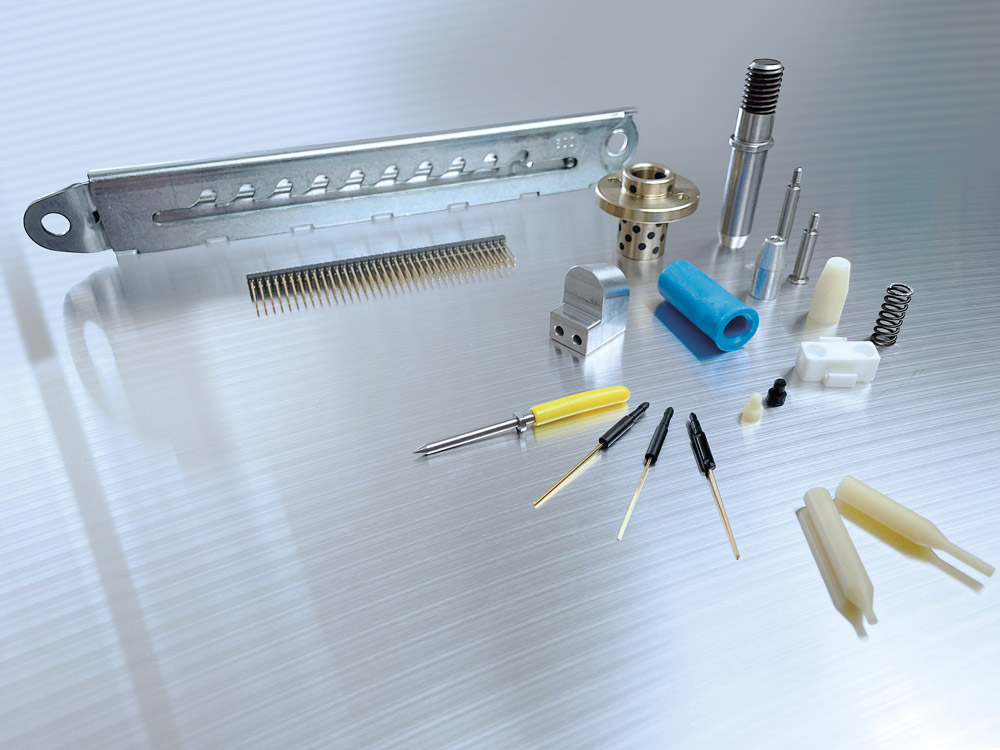 For the test specimen-specific expansion according to requirements and module architecture, a wide range of expansion articles is available. In addition, we have an extensive selection of spare parts available for our customers, e.g. for our "AdKo-Kits Inline3030". Simply call or order by mail.
Test piece supports
Catch pins
Pre-centerings
Hold-down pins
Spring loaded contact pins
Contact sleeves
Marking units
Side approach mechanisms
Connector contacts
Test plugs
Screwdriver units
Pushbutton actuators
LED analyzers
Fiber optics
Druckluftschläuche
Gas springs
Guide bushes
Guide pins
Springs
ESD kits
Stroke limiting discs
Stroke indicator contacts
Stroke counters
Snap locks
Interface blocks
VG strips
Transfer fields
Contact pins for interfaces
Contact parts
We want to grow and are looking for you to join our team!
Kokott Adapterbau is looking for support in the areas of industrial mechanics and electronics. We act globally and think regionally. Help us to develop exciting solutions for the future.