Adapterbau Kokott GmbH manufactures high-quality adaptations and test fixtures for in-circuit and functional tests. INGUN Prüfmittelbau GmbH from Constance has been a companion from the beginning and supports Kokott with the world's largest portfolio of test adapter kits, extension accessories and contact pins. Both companies are celebrating 30 years of cooperation this year.
Quality and down-to-earthness was the invisible bond when Peter Kokott and Peter Besold, then responsible in the field service for Franconia, met 30 years ago. "You can feel it when someone is cut from the same cloth, when he has the same values and lives for them, just like you do," Peter Kokott remembers the first encounter at an INGUN trade show booth. "We agreed that adapter testing can only be about quality, building customer relationships based on trust and ensuring solid growth in the long run."
"30 years is a proud mark, we congratulate very much!", says Alexander Weinzierl, INGUN Area Sales Manager – Bavaria. "Anyone who knows the Kokott company, anyone who has ever dealt with the managing directors Peter Ermer and René Kokott, knows how much quality and reliability matter to them. They stand for continuity at a high level." Which he is right about. Continuity, for example, is reflected when you look at the workforce. Some of the 30 or so employees in Schnaittach, Franconia, have been with the company for one or more decades.
The same picture is shown by a look at the history: the relationship with customers and suppliers is also characterized by continuity. Kokott has been working with INGUN for 30 years. With more than 400 employees at over 40 locations worldwide, the company from Constance ensures rapid availability of the innovative, modular and precisely fitting solutions.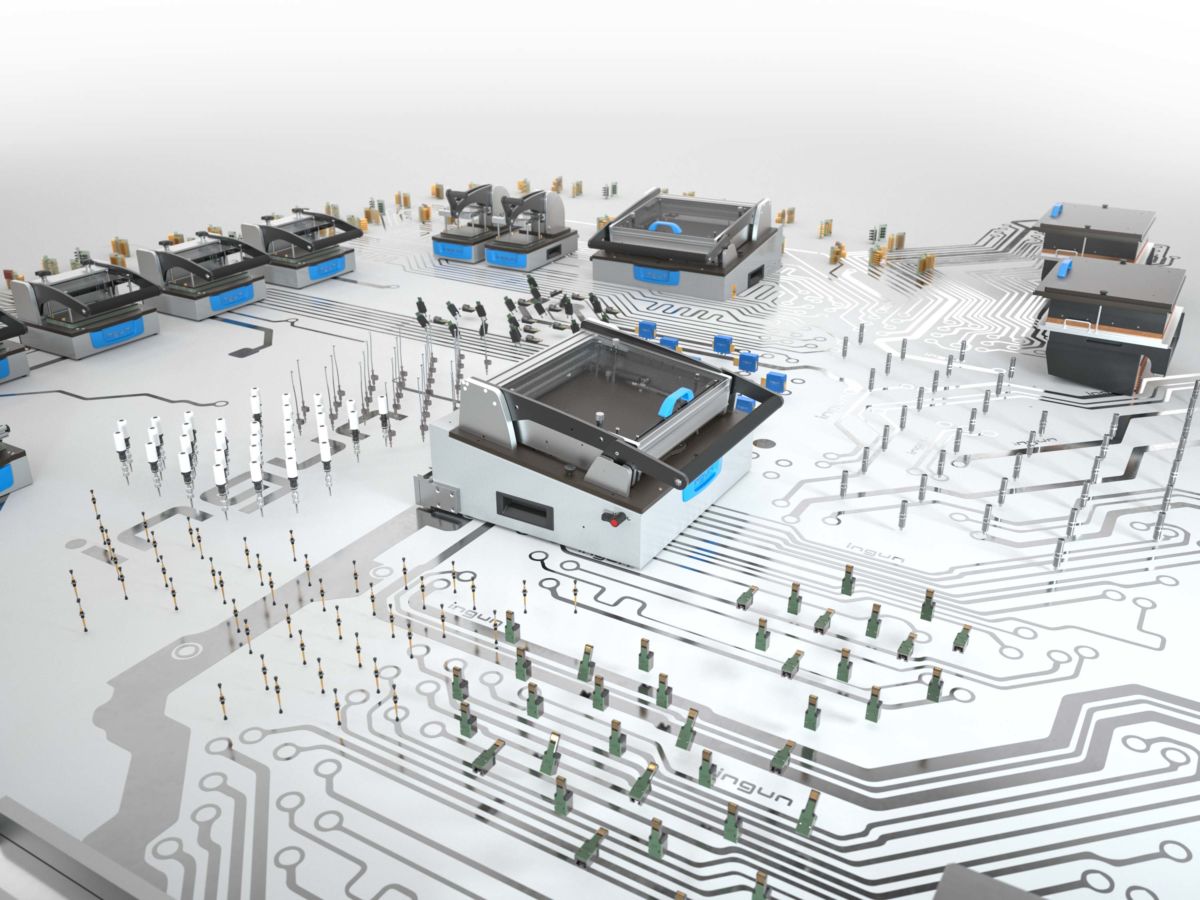 INGUN presents itself with a new performance profile
On the occasion of the 50th company anniversary INGUN now presents itself with a sharpened performance profile in order to ideally cover the requirements in the test equipment market. By discontinuing the business segment "Extended Adapters", the company puts a clear focus on its core competences and, as a partner for the technology of the future, ensures the best possible connection between test point and test system.
"The development towards a sharpened service portfolio and thus towards a clearer market positioning means courage to act consequently and therefore deserves high respect. The adapters from INGUN have been part of our product portfolio for many years and so we will of course continue to be available for all INGUN adapter customers with our know-how", Peter Ermer comments this milestone. Alexander Weinzierl affirms the statement in all friendliness: "We have known Kokott for 30 years and are pleased that Kokott relies on the high quality of INGUN test components and has thus been a reliable solution provider for customers for three decades."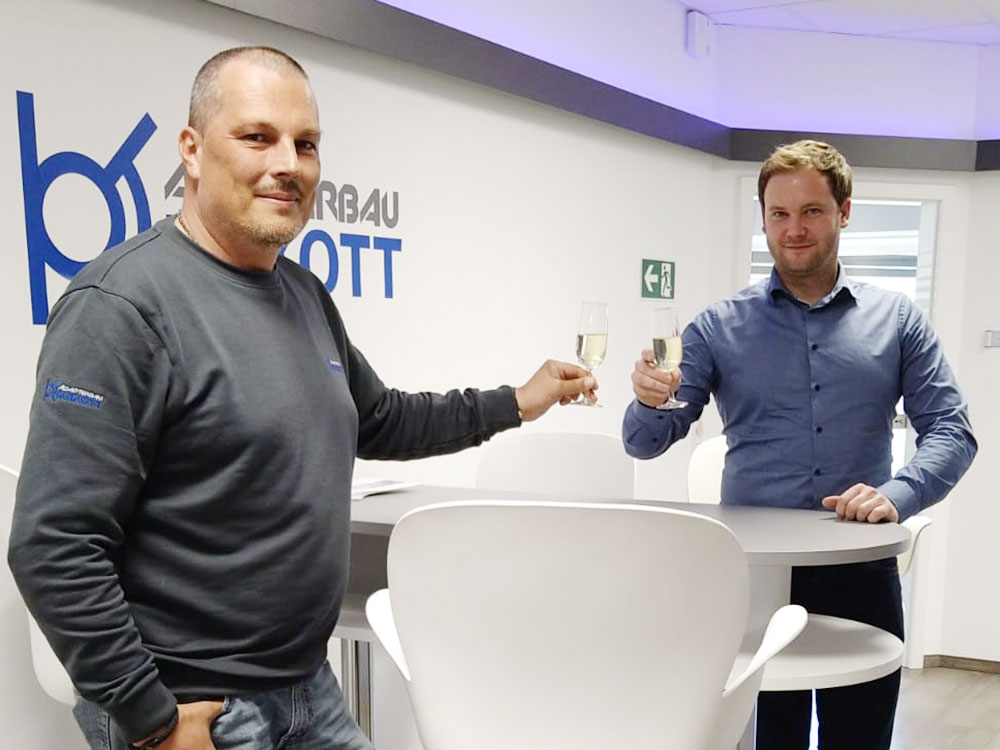 Here's to continued good cooperation: Alexander Weinzierl (Ii.) congratulates his customers and partners Peter Ermer (m.) and René Kokott (r.)
Customer satisfaction as a maxim
While Peter Kokott and Peter Ermer started out in the founding phase with the firm intention of building high-quality test equipment and fixtures using adapter kits from renowned manufacturers in the adapter construction sector, they knew that with INGUN they had a company at their side which relies on the same quality and service standards. Both see customer satisfaction as their top priority. "That's how we tick, and our customers appreciate that," says René Kokott, Peter Kokott's son and successor.
Kokott has continuously developed test fixture construction and expanded the service portfolio according to modern standards. Today, the name Kokott is a reliable constant for developers and test engineers in many fields such as automotive technology, medical technology, mechanical engineering, power supply, information electronics, aerospace technology and many more.
Test probes and accessories for the development of test fixtures are still sourced from Lake Constance, and this will not change in the years to come. We say "Thank you INGUN!"